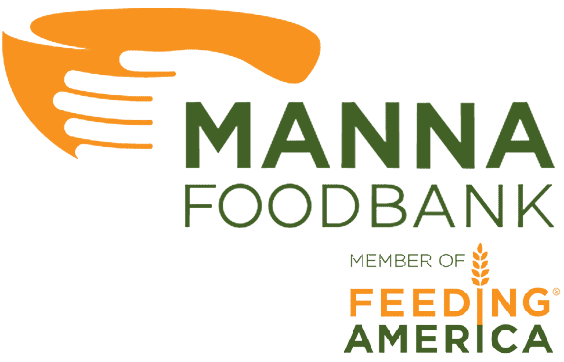 Gods Way is a MANNA Foodbank agency since 2003. A member of Feeding America, MANNA has been a lifeline for food access into our community. Their easily recognized trucks make their way up winding mountain roads to reach our facility every two weeks. Our Food Pantry distributions coincide with MANNA deliveries. Produce is then shared at its absolute freshest within 24 hrs of arrival.
MANNA FoodBank is a 501(c)(3) non-profit organization serving Western North Carolina since 1983 and an accredited member of Feeding America, the nation's largest domestic hunger relief organization. MANNA is located in Asheville, North Carolina on Swannanoa River Road. In fiscal year 2019/2020 MANNA distributed 21.5 million pounds of food through some 200+ community-based food assistance agencies in 16 Western North Carolina counties.

WHAT IS MANNA'S MISSION?
MANNA's mission is to involve, educate and unite people in the work of ending hunger in Western North Carolina.\
MANNA's vision is a hunger-free WNC.
WHO SUPPORTS MANNA?
MANNA could not exist without the support of volunteers and donors. In fiscal year 2019/2020, we benefited from the following generous contributions:
4,379 volunteers donated 52,500+ hours, the equivalent of 29 full-time staff members.
Millions of pounds of food donated by our food industry partners.
Support from over 11,400 individuals – the majority of MANNA's funding comes from individual donors.
WHERE DOES THE FOOD COME FROM?
MANNA distributed 21.5 million pounds of food in 2019/2020. We rely on the food industry, the state and federal government, as well as local corporate and individual donors.
WHERE DOES THE FOOD GO?
MANNA distributes food throughout WNC through a partner network of more than 200 agencies in 16 counties.
MANNA FINANCIAL DOCUMENTS
FORM 990: Click here for MANNA's 2018 Form 990 – public inspection copy.
AUDIT: To view MANNA's most recent financial audit, please click here.