About God's Way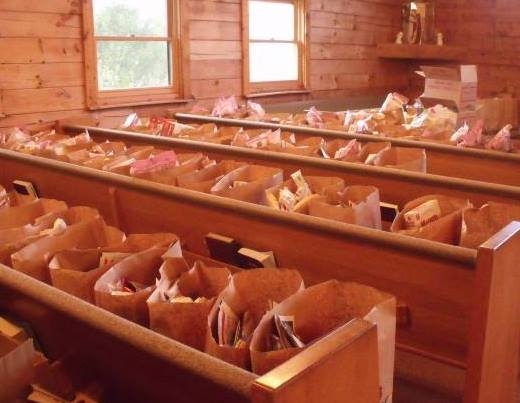 Gods Way Food Pantry was borne out of the mountain tradition of "pounding." This custom of gathering from multiple family pantries to help neighbors in time of need is still alive in this ministry of Gods Way Fellowship. Gods Way is nestled in the remote community of Balsam Grove; surrounded by Pisgah National Forest communities are tucked across Transylvania, Jackson, and Haywood counties. These communities are historically removed from the benefits and resources of nearby towns more than an hour's travel over treacherous roads. Self- sufficiency and independence were trademarks of the lifestyle most families enjoyed. Today, it is our goal to help families claim or reclaim their own independence during crises.
This community ministry has grown through support of multiple surrounding churches, communities, organizations, and individuals for over seventeen years. The food needs of families in crisis across our communities are priority. We also have a long-established program of mentoring families and individuals in life skills, gardening, and food preservation. Local masters can be paired with those who need to gain skills. Canning workshops have taught many how to preserve their surplus foods for a later time. Gardening demo beds include seed saving projects, native foraging, and locally grown product to share with pantry clients.
Through the support of so many, both physically and financially, we provide food assistance to any in need. No one is ever charged, no one is turned away. We serve families in crisis, the elderly, and chronically ill. We are neighbors helping neighbors!
Food Pantry distributions are every other Saturday 10-11:30a. Urgent needs are met on an as needed basis.